The Most Experienced Contractors for Renovations and Construction Projects in Greater Hamilton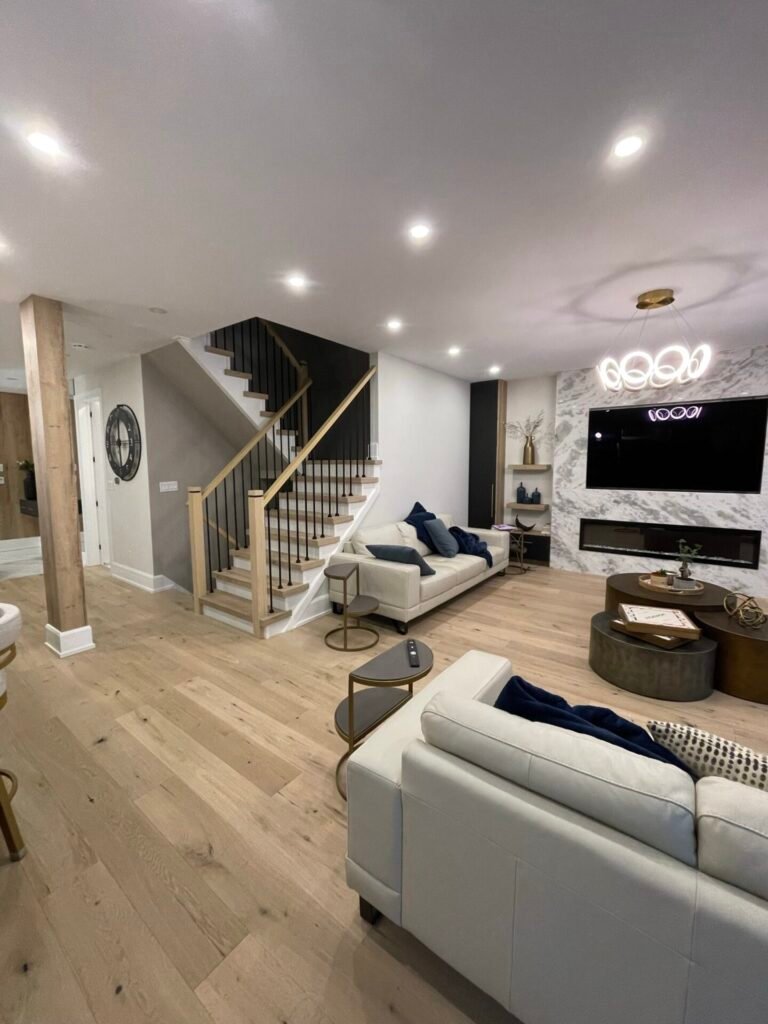 Our experienced team have built a reputation over a decade based on quality workmanship and professional service in home renovations and construction. We manage every detail of the project for you and your satisfaction is of the utmost priority.
The Elite Building & Construction team works directly with every homeowner to ensure that your construction project is completed on time, on budget and exemplifies elegance. ​
We will ensure your project exceeds expectations, with meticulous attention to detail, in our mission to transform your home.
Why Choose Elite for Your Renovation or Construction Project?
Elite Building & Construction brings a highly specialized team who offer a unique set of skills that qualify us to manage your next renovation project.
The process begins with a Free Consultation, where we listen to your wants and needs, and achieve a good understanding of your expectations.
Meet the Elite Building and Construction Team
Construction Engineering & Contracting Management
Elites Director of Operations Mazin Azoo is a highly competent construction engineer (CET), project manager and contractor with over a decade experience in the construction industry. With his engineering background and extensive knowledge in the remodelling and renovation industry, he is able to add value to every project he takes on.
Design & Rendering Services
ESR – Design Co. is a network of problem solvers and storytellers that provide design services for a wide range of industries. Working with companies like Elite Building & Construction Management to construct designs that simplify the construction process for clients by providing high-quality designs that are move in ready.
Through ESR-dc's network of architects and visualization professionals, we are able to focus on what the client's goals are by providing visuals during the design process. That assists the construction process and is more efficient and provides a better result for all of our clients.
Appraisals & Real Estate
Stephen focuses on a business model that is based on trust between him and the client. Whether it be a returning client, a referral, or a new relationship. When buying property, Stephen tries to ensure that you are provided with all the information needed to make a sound decision. Whether it be structural, mechanical, financial, market-based, etc.
As for sellers, Stephen not only educates based on market data, but goes far beyond with his knowledge of demographics, investment, negotiation and more. Stephen has 16 years of experience in property investment and financial management, along with 5 years in real estate sales.
Experienced Engineers and Contractors for any Renovation
Experienced Professional Service for Every Project
Kitchen & Bathroom Renovations
Whole Home Renovations
Legal Basement Rennovation
Home Additions, Sunroom, Decks, Shed, Garage
Exterior, Windows Doors Facade Siding Roofing
Commercial, Office Retail and Resturaunt
Millwork, Carpentry Design & Installation
High-End Finishings
Whole Home Remodeling
Complete Construction Management
Design & Rendering Services
Appraisals & Real Estate Sales
General Contracting
Handyman Services
Home Improvements, Big or Small
All Types of Renovations